Business Professor Kathy Glynn receives Faculty Emeritus status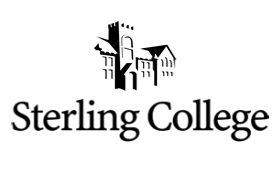 Long-time Sterling College Senior Associate Professor of Business Kathy Glynn was bestowed with Faculty Emeritus of Business status during the College's commencement exercises on Saturday, May 14, at Cooper Hall. Glynn has taught at Sterling College since 1987; she retired following the conclusion of the 2010-11 academic year.
In order to obtain Professor Emeritus status, a faculty member must have limited or terminated their responsibilities as a ranked faculty member, served for 15 or more years and reached a minimum of 60 years of age. Professor Emeritus status is designated and appointed by the Board of Trustees, after recommendation by the president, the vice president for academic affairs and the Faculty Status Committee.
Glynn received her MBA from Western New England College. While at Sterling College she taught courses in accounting, personal finance, teamwork, organizational behavior, nonprofit management and leadership, ethics in business, business internship and business writing.