Carter returns to Sterling College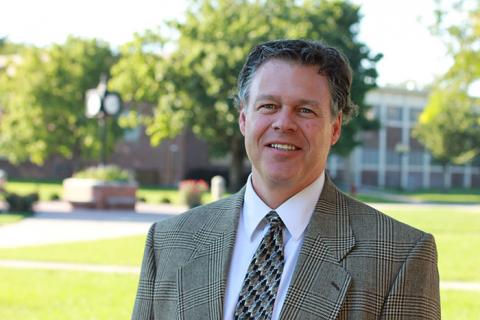 Wednesday, October 2, 2013
Scott Carter '88 is now serving as vice president for institutional advancement at Sterling College. He will oversee planned giving, the annual fund, alumni relations, the advancement database and other general advancement office functions.
"Scott brings a breadth and depth of fundraising experience to our advancement efforts and is greatly familiar with the institution and the community. This is an important component as we continue to move forward with our strategic plan. Sterling College is enthusiastic and ready to begin the next phase of development," said President Scott Rich.
Carter has served in advancement roles within higher education and nonprofit organizations for 18 years. He previously served at Sterling College from 1987-1990 and 2008-2010. Carter has grown advancement programs – from alumni relations and annual funds to major gifts – at the University of Denver, Ohio University, Junior Achievement National Headquarters, the University of Colorado Foundation and the YMCA of the Rockies. Carter has participated in four capital campaigns in excess of $40 million.
Carter earned his master's in sports administration from the nation's top-rated program, Ohio University. He has been a part-owner of a company that provided transportation management services for large scale events such as the NBA and NHL All-Star Weekends. Carter has also worked in sports marketing and event management with Triple Crown Sports in Denver, fundraising in the athletic departments at Ohio University and the University of Denver, and owned and operated a sports-themed restaurant in Estes Park, Colo.
Carter earned his B.S. in Business from Sterling College in 1988. He served on the College's National Advisory Council from 1998-2000 and annually hosted alumni events in Northern Colorado. Carter served in various roles at Sterling College including admissions counselor, director of alumni development, director of advancement and director of development. He is married to Heather McCreery, chair of the Board of Trustees. They have two children.
Sterling College is a Christ-centered, four-year college located in Sterling, Kan., with a mission to develop creative and thoughtful leaders who understand a maturing Christian faith. For more information, visit www.sterling.edu.