Chorale Performs in Masterworks Concert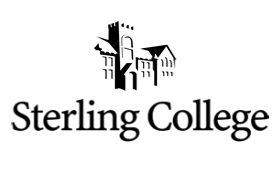 The Sterling United Methodist Church will host the Sterling College Chorale Masterworks concert on Sunday, April 29 at 3 p.m. This is the final concert for seniors in Chorale, Highland Singers and Concert Choir.
"This group of seniors is special and I will miss them tremendously," said Mark Clark, director of choral activities. "They have been great leaders both musically and spiritually. They are the reason this year's Chorale was the best we've had in my four years at Sterling College. My life is richer for having known them and I'm excited to see what God has in store for their lives."
Chorale and Highland Singers will perform "Lux Aeterna" by Morten Lauridsen, which consists of five movements and is approximately 30 minutes long. The Concert Choir women will perform "Three Anonymous Irish Love Songs" arranged by James Q. Mulholland.
Sterling College is a Christ-centered, four-year college located in Sterling, Kan., with a mission to develop creative and thoughtful leaders who understand a maturing Christian faith. For more information, visit www.sterling.edu.