Chris Morr Heads to Indoor Nationals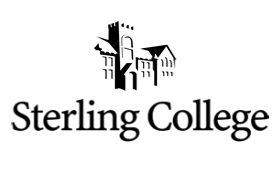 Sterling College junior Chris Morr has qualified for the NAIA Indoor Track National Championships in the 55m hurdles.
Morr's time of 7.89 seconds in the hurdles at the Scott Nisely Memorial Meet in Crete, Neb., on January 31, 2009, was good enough to make the qualifying "B" standard set by the NAIA. Chris has run at or below 7.90 a number of times this season in the 55 hurdles, and he ran an 8.30 in the 60m hurdles at a non- qualifying meet at Hutch Community College on February 25. Chris is seeded 25th in the nation heading into preliminary rounds on Friday.
This is Chris's first time qualifying for the NAIA Indoor National Meet. He finished 13th at the NAIA Outdoor Championships last year.
Chris is majoring in secondary education at Sterling College and is a native of Holton, Kansas.
The NAIA Indoor Track National Championships will be held in Johnson City, Tenn., March 5-7.