Christmas Concert on December 4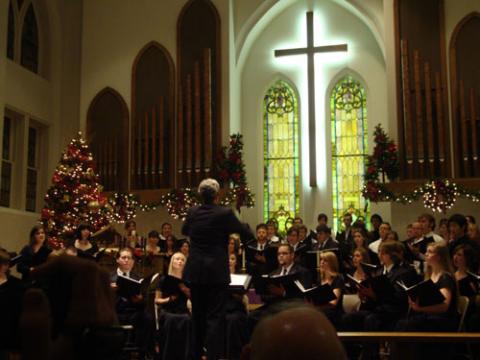 Wednesday, November 30, 2011
The Sterling College choirs will join together on Sunday, December 4, at 2:00 p.m. at the Sterling Methodist Church. The Christmas concert, Candlelight, will feature the SC Chorale and SC Highland Singers under the direction of Mark Clark and the SC Concert Choir under the direction of Laura Bateman.
  A wide array of musical selections will be performed from J.S. Bach's Christmas Oratorio and seasonal favorites to original arrangements and pieces by Brad Nix, associate professor of music.
Admission is free and open to the public. For more information, contact Brad Nix, Sterling College associate professor of music, at (620) 278-4382 or bnix@sterling.edu.