Coaches Pick Warriors Second; Media Picks Warriors Fourth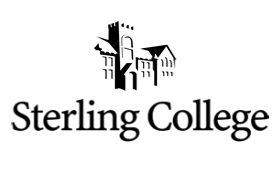 Tuesday, October 12, 2010
Wichita, Kan. - The Sterling College Warriors Men's Basketball Team was picked to finish second by the KCAC Head Coaches and fourth by the KCAC Media at Media Day in Wichita, Kansas on Tuesday. Coach Jaderston and the Warriors are excited to get the 2010-11 season underway and compete for a KCAC Championship.
Sterling will look to senior guard Zach Goodrich to lead the Warriors in 2010-11. In 2009-10, Goodrich averaged 17.1 points, 4.5 assists, 4.0 rebounds, and 2.0 steals per game and will provide the leadership for SC. Goodrich is also a two time unanimous All-KCAC First Team player.
The Warriors will return along with Goodrich, seven players that have experience playing in the KCAC for Sterling. Kenny McGrath averaged 7.8 points and 4.3 rebounds per game. Cody Brazelton averaged 10.5 points and 5.6 rebounds per game. Matt Bartlett returns from injury in 2009-10 and averaged 9.75 points and 6.9 rebounds per game before his injury. Trent Stutzman returns after averaging 9.0 points per game, and Diego Ferro returns aft averaging 2.8 points per game. Adam Brown and Zach Poole returns as sophomores after playing significant time as freshmen.
Coach Jaderston has brought in four transfers that will help contribute immediately in 2010-11. Joe Miller and Marcus Shaw transfer in from Catabwa Valley Community College. Raheem Odomes transfers from East Texas Baptist to Sterling, and Jimmie Anderson transfers to Sterling from Butler County Community College.
SC will open 2010-11 at home in an exhibition game against Kansas State - Salina on November 2 at 7:00pm. The regular season opener will be on the road on November 5 in Oklahoma City, Oklahoma against MidAmerican Christian University at 7:30pm