Commencement Ceremony Moved to Gleason Gymnasium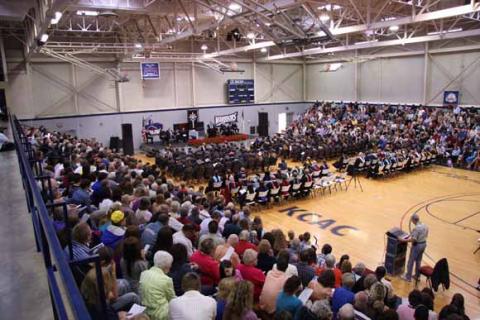 Due to the possibility of inclement weather on Saturday morning, the 2012 Commencement Ceremony has been moved indoors to Gleason Gymnasium on the Sterling College campus. The event will begin at 9:45 a.m. as planned.
Kansas Governor Sam Brownback is the speaker for the Commencement ceremony. Rev. Robert Hopper of Orlando, Fla., is the speaker for the 2012 Baccalaureate ceremony, which will take place Friday, May 11, at 7:30 p.m. in Culbertson Auditorium as planned. Both events are open to the public.