Community Band to give spring concert May 7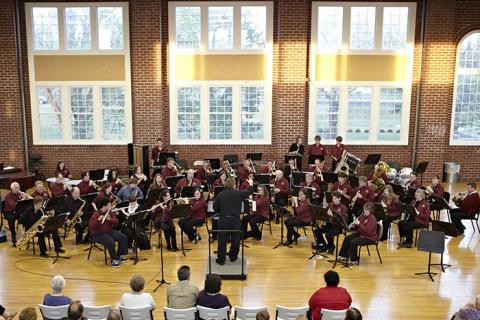 The Sterling Community Band will perform their spring concert on Tuesday, May 7, at 7:30 p.m. in Upper Wilson on the Sterling College campus. The band includes nine student musicians from Sterling College and several community members.
Directed by Daniel Cathey, adjunct professor, the band will perform a variety of pieces including Robert W. Smith's "Encanto" and Frank Ticheli's "Cajun Folk Songs."
"The group has worked extremely hard this semester," said Cathey. "They took a step forward in difficulty of music and they have taken it in stride. I couldn't be more proud of their effort."
The Sterling College Flute Ensemble will also perform at the concert under the direction of Jennifer Kirk.