Congressional Art Show to be Hosted on Campus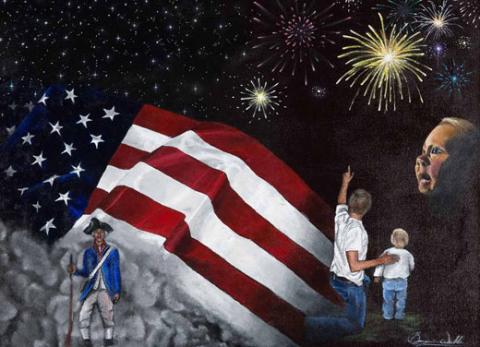 Wednesday, April 18, 2012
Kansas First Congressional District Representative Tim Huelskamp has selected Sterling College to host the First District Congressional Art Show this year from Saturday, April 28 to Wednesday, May 2.
 The United States Congressional Institute hosts local, high school level art shows annually in each federal district. Rep. Huelskamp will announce the awards given in each category at a 4 p.m. reception on the opening day of the show. The reception is open to the public. The show, which features around 100 exhibits, will be located in Heritage Hall of Cooper Hall on the Sterling College campus and is open business days from 8 a.m. to 5 p.m. and from 4 p.m. to 6 p.m. on Saturday for the reception.
"We are truly honored to host the 2012 Congressional Art Competition on the SC campus," Sterling College President Dr. Paul J. Maurer said. "We look forward to showcasing the incredible talents of the many young artists that will be displaying their work in the competition."
The Congressional Arts competition is divided into seven categories: drawing, painting, collage, print, mixed media, computer generated art and photography. Awards are given to the top three works in each category. The student who wins best of show will have their artwork displayed in the U.S. Capitol for one year and is recognized at the reception and an annual awards ceremony in Washington, D.C. More than 650,000 high school students have participated since the competition began in 1982. Local judging will be done by College art faculty and students.
Photo courtesy of the United States House of Representatives and Benjamin Webb, last year's Kansas First District winner. His work is now on display in the U.S. Capitol.