Critically Acclaimed Jazz Artist Kathy Kosins to Present Concert/Classes at Sterling College March 29-30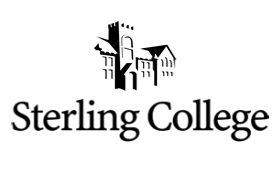 Wednesday, March 10, 2010
The Chicago Tribune called jazz artist Kathy Kosins, "One of the most alluring voices in Jazz," the International Association of Jazz Educators ranked her in the top six performers of 2005, and Chris DiGirolamo of "Inside Connection," wrote of her, "If Jazz had four seasons, Kathy Kosins would be spring."
And on March 29-30 she will be at Sterling College.
She will perform a concert Tuesday, March 30, at 7 p.m. in Culbertson Auditorium on the Sterling College campus. Individual tickets are $5 and families are admitted for $15. Children ten and under are free. Kosins will also teach workshops on vocal performance, art and self promotion while on campus. The vocal jazz workshop will take place at 4 p.m. on Tuesday. Jennifer Shelton, director of vocal jazz at the Chicago College of the Performing Arts, Roosevelt University, said this of Kosin's teaching: "Anyone who has students who wish to make a living as professional musicians at any level or in any style of music would benefit from Kathy's research and expertise in this area, and her clinic would be of tremendous value to those students." Sterling College students, along with students from local high schools and McPherson College and Central Christian College, will attend the sessions.
The Sterling College Music Department enlisted the support of local businesses Sterling Services, First Bank, and United Industries to bring Kosins to the Sterling College campus. For more information about the concert or workshops or to contribute support for Kosin's appearance, contact SC Assistant Professor of Music Blair Martin at bmartin@sterling.edu or (620)278-4293.