Dashiell Named Campus Chaplain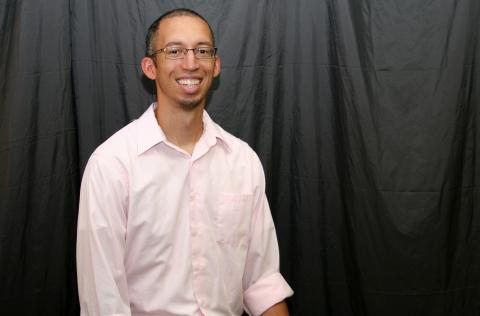 Christian Dashiell '02 has been named the Sterling College campus chaplain.
"We are delighted to have Christian join our leadership team in this role," said Sterling College President Paul J. Maurer. "He will do an outstanding job in the years to come as he provides spiritual tone and direction for our campus."
The position drew an extensive applicant pool from around the United States, but Dashiell proved to be the top candidate. Upon graduating from Sterling College in 2002, Dashiell earned his Master of Divinity from Central Baptist Theological Seminary in Kansas City in 2008. Afterwards, he served in multiple ministries, including urban and youth ministry. Dashiell and his wife Stacy returned to Sterling in 2010 for Stacy to begin work as a physician at Sterling Medical Center.
"I have really enjoyed being chaplain here at Sterling and am excited to continue my job here as a permanent employee," said Dashiell. "The College has always been special to me, and I am excited to continue my ministry with the students here on campus."
The Dashiells have three children: Elli, Zachary, and Hana.