Dautel Wins Women's Title, Peener Runner Up on Men's Side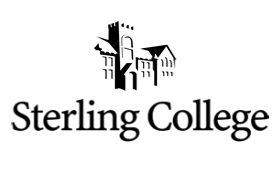 Monday, September 20, 2010
Hutchinson, Kan. - Senior Whitney Dautel started off the weekend on the right note for the Warriors with an individual title and her first win of the season at the Hutchinson Blue Dragon Invitational. With only a skeleton crew of the women's team running on Saturday in Hutch in a shorter race (4k) than their normal 5k, the Lady Warriors still made a strong impression on the competition.
Dautel out ran the competition with a time of 15:07, while Sophomore Sara Doll came in 4th place at 15:47 and Lindsay Rollins in 20th at 18:49. Coach Jack Dillard noted that "It was on the schedule as an off week for us so we went ahead and trained through the week. These ladies competed very well despite a tough week of workouts and this sets us up to come back together as a team and compete well at Tabor next week."
On the guys side it was a chance at redemption from their previous meet at Lake Afton. "Last week the guys looked overwhelmed and seemed like they psyched themselves out a bit before the race." With the invite from Hutch to come to a smaller low key meet (6k) that was short and fast the guys jumped on the opportunity to prove themselves.
Sophomore Chris Penner ran a smart solid race and placed 2nd for the Warriors with a time of 19:44. "Chris ran a great tactical race, he came through the first mile in 10th and put the hammer down from there" Senior Joe Dardzinski steadied himself for a top 10 finish with a time of 20:57, while Austin Gautier placed 14th at 21:16.
The Warriors placed 2nd as a team behind the Hutch Blue Dragons. "The guys came off of last week with some un answered questions, today they proved to themselves that they can run and can compete. We just needed to work out the pre race jitters and with a race under our belts we were able to get out and let loose a little more this weekend." Coach Dillard
The Warriors will race again next Saturday, September 25 at Tabor College. Women run at 10:00 and Men at 10:40am