Debate and Forenics Continue their Success Story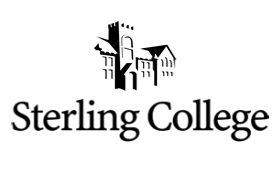 Thursday, October 30, 2008
Sterling College's Debate and Forensics Team continues its success story with back-to-back wins this past weekend at the Coyote Thunder Debate Tournament, held at West Texas A&M. Competing against University of Texas El-Paso, Kansas Wesleyan, West Texas A&M, University of Oklahoma and other colleges, the team came in first in forensics and debate on both days of the tournament. Sterling's debate team is undefeated this season.
Competing in parliamentary debate, in which the topic changes each round and competitors are given only fifteen minutes to prepare, JD Smith and David Bowers, both of Hutchinson, were undefeated, winning all eight of their debates. The team of Emily Graham of Hutchinson and Daniel Hogan of Lyons finished in third place, and the freshman duo Jessica Brayton of Lyons and Ryan Corwin of Sterling placed fifth. "Brayton and Corwin's early success as freshmen at the varsity level says volumes about their abilities and how they will fare in future years," says debate/forensics coach Ken Troyer.
In forensics, Jana Miller of Alden, Kansas, had a phenomenal tournament, winning dramatic interpretation both days with her presentation that confronts the issue of mental illness and how society categorizes victims. She also placed in Program of Oral Interpretation and in Prose. Her finishes earned her third place in overall individual sweeps on the first day and fourth on the second. Taylor Libby of Ellinwood finished first in Informative on the first day, and JD Smith finished first in Impromptu on both days. Other top-six finishers included Lauren Rivard of Hutchinson, Daniel Hogan, Rebekah Bell of Medicine Lodge, Ryan Corwin, Kacie Rogers of Wichita, Melzora Towne of Sterling, and Sara Cibolski of Concordia.
The team took six freshmen to this tournament, and Coach Troyer was pleased with their performances and with the team overall. "Melzora Towne, Rebekah Bell, and Kacie Rogers were all competing in their first tournament. The trip to Amarillo was long, but this was a very successful tournament for us. And since the host team gave us engraved glass candy jars—filled—for trophies, we had plenty to eat on the drive home." Sterling's Debate and Forensics team travels to Hutchinson Community College this weekend, October 31.