Debate and Forensics Seize Success at Pi Kappa Delta Tournament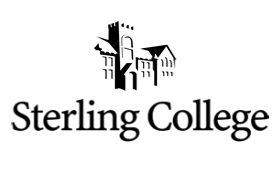 Wednesday, October 28, 2009
At the Pi Kappa Delta Tournament, hosted by Ottawa University on October 16-18, the Sterling College debate and forensics teams achieved a first and second place finish, respectively, increasing the debate team's stellar record and setting the young forensics team up for a strong future.
In the varsity division of the debate competition, the team closed out finals, meaning the two remaining teams were both from Sterling College. "That was the most memorable moment from the competition for me-closing out finals," said David Bowers, a junior from Buhler. When both final-round teams come from the same school, no final debate occurs, and the higher-seeded team, in this case Emily Graham of Hutchinson and David Bowers, is awarded first place. Another pair of juniors, Jason Phillips of Fort Scott and Courtney Hensley of Lyons, finished second. The four juniors also earned individual speaker awards: Graham, second; Bowers, fourth; Philips, fifth; and Hensley, sixth.
In the novice division, the team of first-year students Nolan Chaney of Buhler and Rebecca Allen of Del Valle, Texas, took first place, and the team of Travis Stalnaker, a first-year student from Creedmore, Texas, and Melzora Towne, a sophomore from Sterling, finished third. In the individual speaker awards, Chaney finished third and Allen received fifth.
In the forensics competition, the team earned second place overall behind Southern Baptist University. Ryan Corwin, a sophomore from Sterling, earned first place in After Dinner Speaking, followed by Vance Stegman, a freshman from Lyons, in second. Melzora Towne placed second in Oral Interpretation, and in Persuasive Speaking, Emily Graham and Jessica Brayton took fourth and sixth respectively. Brayton, a sophomore from Lyons, also took third in Extemporaneous Speaking, and Jason Phillips finished fifth.
The team competed this past weekend in the Reduce, Reuse, Recycle Swing in Kansas City and will compete next at the Missouri Mule Tournament on November 6-8.