Debate Team Finishes Twelfth in the Nation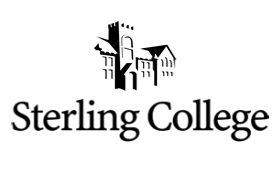 While most students may have spent Spring Break skiing, heading to the beach or even sleeping in, the Sterling College Debate and Forensics Team spent their break attending national tournaments ranging from March 9-27 in multiple states.
Most recently, the SC Debate Team returned from a multi-state tour of national tournaments, culminating in a twelfth place finish in overall team sweepstakes at the National Parliamentary Debate tournament, held in Bellingham, WA. This marks the second time that the SC team has ended the season in the top 25 teams in the nation. Contributing to the successful season were Ryan Corwin of Sterling, Kan., Alex Lawhon-Bush of Halstead, Kan., Brandon Hoesli of Salina, Kan., Brett Smith of Sterling, Kan., Tyler Brotten of Newton, Kan., Courtney Cavasoz of Hutchinson, Kan., Ashley McHenry of Great Bend, Kan., Nolan Chaney of South Hutchinson, Kan., Jessica Brayton of Lyons, Kan., and Melzora Towne of Sterling, Kan.
Over the first weekend of spring break, the team captured first place in team sweeps at the JV national tournament. This tournament only allowed for competitors that were in their first two years of collegiate competition. The freshmen representing Sterling College at this tournament were: McHenry, Brotton, Smith and Hoesli. The debate duo of Smith and Hoelsi finished second overall in the tournament, while their teammates McHenry and Brotten finished third. Hoesli received the second place overall speaker in debate, Smith was awarded third, and McHenry received sixth. Smith finished sixth in extemporaneous speaking and tied McHenry for third in duo interpretation. In both dramatic interpretation and program of oral interpretation, McHenry finished fourth.
"The seasoned upperclassmen led the way, and a strong freshman class helped seal a lot of tournament wins to get to our final ranking of twelfth in the nation," said Ken Troyer, coach for the debate and forensics team. "Sterling College should be very proud of its debate and forensics team for a strong, competitive season."