Debate Team Wins at Sunflower Swing, Forensics Finishes Fourth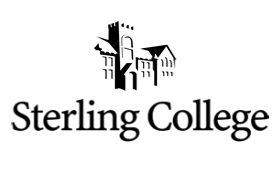 The Sterling College Debate team returned victorious from the Sunflower Swing Invitational Tournament on October 15 and 16. The Sunflower Swing is co-hosted by Bethel College and the University of Oklahoma and took place this year at Bethel. Sterling had four teams advance to elimination rounds: junior Jessica Brayton and sophomore Nolan Chaney took fifth place overall; senior Emily Graham and first-year student Shelby Twiss earned third place overall (defeating Hutchinson Community College in quarterfinals); the duo of junior David Bowers and sophomore Ryan McFarland finished second (claiming victory over a Concordia College team in the quarterfinal round); and senior Jason Phillips and junior Melzora Towne, who ended the tournament with a perfect 8-0 record, were named champions. Towne is only in her second year of collegiate debate, and this is only the second time she has competed in the varsity division.
In overall team sweepstakes, Sterling more than doubled the total points of second-place University of Oklahoma. SC finished with 184 overall points; OU finished with 80; and Webster University came in third with 55. This marks the second consecutive year SC has captured first in overall team sweeps at the Sunflower Swing.
Individually, Sterling had several students recognized as top speakers. In the varsity division Graham was awarded fifth speaker, while teammates McFarland and Bowers were recognized as third and second in overall speaking.
The SC Forensics team was also in action, competing in two separate tournaments on October 16 and 17. Overall the team captured fourth, finishing behind University of Nebraska-Lincoln, University of Nebraska-Omaha and Kansas State University. In individual sweeps, first-year student Paul Carrell was recognized as the top individual competitor on each day and was also awarded top competitor for the overall weekend.
Individually, SC students finished in the top six (the final round of competition) in ten events. Carrell finished first in Poetry and first in Dramatic Interpretation. He also partnered with first-year student Dylan Langston to finish second in Duo Interpretation, and then Carrell partnered with junior Rachel Eliserio to finish fifth in Duo Interpretation.
Brayton also had a very strong showing, finishing second in Informative Speaking, fourth in Extemporaneous Speaking and fifth in Impromptu Speaking. Junior Ryan Corwin placed third in After-Dinner Speaking, and Graham placed fifth in Communication Analysis.
Sterling College also recently hosted the Central Kansas League High School Debate Tournament for the fifth consecutive year on October 14. Kingman, Halstead, Haven, Nickerson, Lyons, Sterling, Hillsboro, Hesston, Smoky Valley and Pratt attended as members of the league. Twelve members of the Sterling College debate team served as judges for the competition, volunteering their time and serving as ambassadors for the College.
The team will travel to Colorado College Swing in Colorado Springs for an invitational debate and forensics tournament on October 29-31.