Defense Leads to Sterling Victory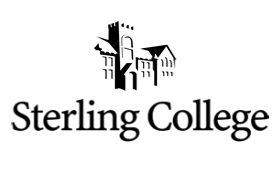 Tuesday, November 16, 2010
Sterling, Kan. - The Sterling College Men's Basketball Team scored on their opening possession in Tuesday night's game against Hastings College and never relinquish the lead, beating the Broncos 82-68 in front of the home crowd in the Gleason Center. Defense was the key for Sterling, as the Warriors scored 34 points off of turnovers in the game compared to Hastings' 18 points off of turnovers.
In the first half, Sterling was dominant. The Warriors held Hastings to 37.0% from the field and only allowed ten field goals. The defensive pressure put on by the Warrior guards in the half court frustrated and confused the Hastings ball handlers and resulted in easy baskets on the fast break for Sterling. At the half, Sterling held a 43-27 lead.
Hastings played much better in the second half. The Broncos shot 45.5% from behind the three point arc in the second half and started to draw fouls on the aggressive Sterling defense. Sterling was unable to adjust to the more aggressive Bronco offense and put Hastings on the line 19 times in the period. Hastings converted 14 of the 19 free throws. However, Sterling continued to get easy shots in the second half and shot 51.9% from the field. Hastings was never able to completely neutralize the Warrior pressure and Sterling won easily 82-68.
Cody Brazelton had a big game for Sterling with a double-double. Brazelton had 19 points and 11 rebounds. Adam Brown also played well in the starting line-up, scoring 12 and pulling down six rebounds. Darius Alexander provided a spark off the bench for Sterling and looked really good at the point guard position. Alexander scored 19 points on six of eight shooting, had two assists, and five steals.
With the win, the Warriors are now 2-3 on the young 2010-11 season. This Friday and Saturday, the Warriors play host to the Warrior Classic. The women's basketball team will play each of the two days at 6:00pm followed by the men's basketball team at 8:00pm. The games will be available on The Sterling College Sports Network.