Derrick Sullivan named NAIA and VSN National Defensive Player of the Week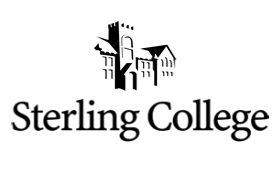 Tuesday, September 30, 2008
Sterling College senior Derrick Sullivan has been named this weeks NAIA and the Victory Sports Network Defensive Player of the Week for his efforts in Sterling's 24-3 upset win over #13 Bethel College this past Saturday.
Sullivan, a 6-1, 215 lbs., linebacker from Kingman, Kan., was a stalwart in a defensive unit that held No. 13 Bethel (Kan.) to just three points and minus-46 rushing yards. Derrick posted nine total tackles (6 solo) and 2.5 sacks for 24 yards in Sterling's 24-3 upset win. The Threshers of Bethel had averaged 23 points in two wins prior to that game. He ranks in the Top 30 in the country in sacks per game (0.80).
"Derrick has had a great career at linebacker here at SC" said Head Football Coach Andy Lambert. "We excited for him be recognized by these two national entities".
With the win over the Threshers, the Warriors moved into the Top 25 poll for the first time this season and will travel to #10 Northwestern Oklahoma State University in Alva, Oklahoma this Saturday. The Warriors upset the Rangers last season 22-21. Kickoff is set for 2:00 PM in Alva.