Dinkel promoted to Interim Head Baseball Coach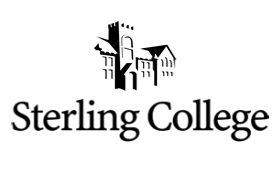 Sterling, KS — Sterling College Athletic Director Gary Kempf has announced that Assistant Baseball coach Adrian Dinkel has been named the Interim Head Coach with the recent resignation of Jared Hamilton.
Dinkel spent the past season with the Warriors coaching the pitchers and assisting with recruiting.
Prior to arriving at Sterling College, Dinkel spent two seasons as the Head Assistant/Recruiting Coordinator at Clarendon College in Texas (2008-2010). While at Clarendon, Dinkel helped lead the bulldogs to two regional births which put Clarendon College in the national polls on a consistent basis. In his two seasons the bulldogs had a record of 79-33.
Dinkel spent 2005-2008 at Bethany College.  He served as Associate Head Coach/Pitching/Head Recruiting Coordinator under then head coach Matt Tramel. During his tenure he helped guide the Swedes to the NAIA regional tournament in each of his seasons, in addition to winning three KCAC conference championships. Along the way he was instrumental in helping the Swedes break the conference record for wins, with over 40 wins in each season.

Dinkel prepped at Cyprus High School in Magna, UT, where he was considered one of the top prep players in the state. He then spent two years in junior college before moving on to Bethany College. It was here that he helped lead the Swedes to the KCAC championship, as well as the programs highest national ranking.  The Swedes finished the year with 49 wins; he finished the year with a 10-2 record becoming an All-Conference performer.
Dinkel earned a bachelor's degree in health and physical education from Bethany College, and a Master's Degree in Secondary Education Sports Administration from East Central University.
A national search is underway for the Warriors next head coach.