Doll and Penner Lead Warriors at Tabor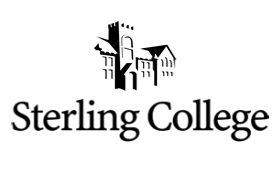 Saturday, September 25, 2010
Hillsboro, Kan. - Sophomore Sara Doll led the way for the Lady Warriors at the Tabor Invitational with a 18th place finish. The Lady Warriors had a 1:42 split between their #1 runner and their #5 runner leading them to a fourth place team finish out of eleven full teams. On a long sloppy course times were extremely slow for all competitors but place wise the women did very well.
"We are continuing to get better and beating teams that beat us in previous weeks, but we still have a ways to go and one school in particular that we need to pick off and move ahead of," said Coach Dillard. "Neither I nor the ladies were impressed with the times today. The girls were frustrated but over all they need to realize they competed through the entire race and ran the best they have run as a team in a long time."
On the Men's side Chris Penner once again led the way for the Warriors with a 30th place finish, but it was Freshman Jared Reimer that made the greatest strides back into form from last week. The Warriors finished 7th as of team beating three other schools over all. Senior Joe Dardzinski and Freshman Austin Gautier ran as a pack and ran faster on the 5.25 mile course today than they did three previous weeks ago on a 4.96 mile course to open up the season.
"Today was a great day for our men, forget the times even though they were faster than our last full race, these guys competed well and showed that they have what it takes to move up in the KCAC ranks." Coach Dillard
The Warriors will travel to Emporia State on Friday, October 1st for their next meet.