Dove Award Winner Mark Hayes to Perform with Community Members and Sterling College Students on September 26 at the UMC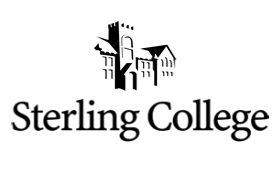 Wednesday, September 15, 2010
Sterling College welcomes internationally known composer and Dove Award winner Mark Hayes to campus on September 25 and 26. Hayes will spend Saturday, Sept. 25, with Sterling College students, prospective students and community members in rehearsal for Sunday's concert at 3 p.m. at the Sterling United Methodist Church. This piano and choral concert is free and open to the public and will feature the music of Mark Hayes performed by Hayes, the Sterling College Chorale and the Sterling Community Ensemble.
Hayes began taking piano lessons when he was 10 years old. Two of his teachers encouraged him to develop improvisational skills during his early years of playing. Through the support of his family and through playing at church and school events, his talents grew. He earned a bachelor of music degree in piano performance at Baylor University, and it was during his college years that he began to dream of being a composer and arranger of contemporary Christian and sacred music. Now he is well-known for his unique choral settings which draw from such diverse styles as gospel, jazz, pop, folk and classical to achieve a truly "American" sound. He has published well over 700 original compositions and arrangements. He has produced and arranged over 50 recordings for artists and publishers. He has conducted at Carnegie Hall in New York and is scheduled to conduct his new work for chorus and orchestra, "The American Spirit," at Lincoln Center in May of 2011. His album, "I've Just Seen Jesus," received the Dove Award, the equivalent to a Grammy in gospel music.
Sterling College Music Department Chair Dr. Brad Nix has studied composition under Hayes for three years and invited him to perform at the College. The College's music department then invited high school vocal and instrumental students as well as community members to join them for the rehearsals and performance. Following rehearsals on Saturday, the Sterling College music faculty and students will perform in a coffeehouse at Cross Point Church. The high point of the weekend will be Sunday afternoon's concert at the Sterling United Methodist Church.
For more information contact Dr. Brad Nix at bnix@sterling.edu.