Dr. Jeff Myers to speak at Sterling College Freeman Lecture Series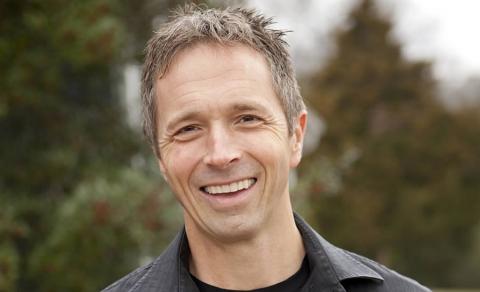 Sterling College will welcome Dr. Jeff Myers, president of Summit Ministries, on Friday, April 6, 2018, for the spring Ross and Fern Freeman Lecture Series for Servant Leadership. The Freeman Lecture Series speaker will deliver his speech at 10 a.m. in Culbertson Auditorium on the campus of Sterling College. The public is invited to attend.
Myers is an author, speaker and president of Summit Ministries, an organization devoted to cultivating students and adults to resolutely champion a biblical worldview. Summit Ministries, located near Colorado Springs, hosts summer worldview programs for 16-21 year olds in three locations across the U.S. as well as semester-long programs for collegiate-level students.
In 2006, Myers was part of a team that formed a non-profit organization called Passing the Baton International to turn the attention of Christians around the world to the urgency of preparing future leaders through life-on-life mentoring. To date more than 200,000 people in 1,500 schools, churches, nonprofits and political groups have received intensive training in how to mentor, coach and disciple the rising generation. The boards of Passing the Baton and Summit unanimously agreed to combine their efforts under Myers' leadership to unite the messages of biblical worldview, leadership and mentoring across the U.S. and internationally.
Sterling College is a Christ-centered, four-year college located in Sterling, Kansas, with a mission to develop creative and thoughtful leaders who understand a maturing Christian faith. For more information, visit www.sterling.edu.