Dr. Joe McFarland to Give Sterling College Commencement Address on May 15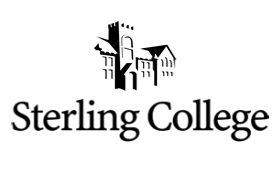 Sterling College alumnus Dr. Joe McFarland will speak at the College's 118th Commencement ceremonies at 9:45 a.m. on Saturday, May 15, on Cooper Hall-East Lawn at the Sterling College campus. He will address the 123 graduating seniors and their families and friends with a speech titled "Gambatte."
McFarland has a long association with both the town of Sterling and the College. He graduated from Sterling High School, earned his bachelor's degree from Sterling College, served as a College trustee for 20 years, and was awarded an honorary doctorate from the College in 1992.
McFarland served in the Korean War, receiving three bronze battle stars and a Presidential Unit Citation. He then earned his master's from the University of Northern Colorado and his doctorate from Indiana University. He worked in education his entire career, beginning with six years of service to the Kansas public school system as a high school teacher and coach, elementary school principal and superintendent of schools. He served at Emporia State University as a professor of education; worked for the Kansas NEA and the Kansas Board of Regents; and was the president of Geneva College in Pennsylvania for eight years. Most recently he served as a consultant to a college president in Taipei, Taiwan, and as headmaster of the American Academy in Nicosia, Cyprus.
While at Sterling, McFarland was a five-sport athlete, and he has continued to pursue athletic interests throughout his life. He was the javelin gold medalist at the Kansas, Oklahoma and Nebraska Senior Olympics. He celebrated his 70th birthday with his first parachute jump and then repeated that feat on his 80th birthday. He worked as a high school, college and semi-pro football official for 50 years and was inducted into the Topeka Officials Association "Hall of Fame."
McFarland is the author of "My Time on the Clock: The Shaping of a College President," an autobiography.