Dr. John Silber to speak at Sterling College Commencement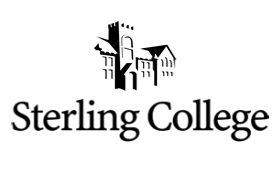 Sterling College welcomes Dr. John Silber, President Emeritus of Boston University in Boston, Mass., to the 116th annual Commencement ceremonies which will be held Saturday, April 26. Dr. Silber will deliver the Commencement address to the 2008 graduates. Exercises are scheduled to begin at 9:45 a.m. on the East Lawn outside Cooper Hall.
John Silber was born in San Antonio in 1926. He received his B.A. summa cum laude in philosophy at Trinity University in 1947. While at Trinity University, Dr. Silber also studied fine arts under Drs. Pompeo Coppini and Waldine Tauch and in 1947 was awarded the Coppini Gold Medal for Painting in Oils. He received his M.A. in 1952 and his Ph.D. in 1956 at Yale. After teaching at Yale he returned to Texas, where he joined the department of philosophy at the University of Texas at Austin. He served as chairman of his department and then Dean of the College of Arts and Sciences. He was the first chairman of the Texas Society to Abolish Capital Punishment and a leader in the integration of the University of Texas. He was also instrumental in founding Operation Head Start.
In January 1971 John Silber became the seventh president of Boston University; in 1996 he was named chancellor and in 2003 became President Emeritus. Silber's innovative program under which Boston University has contracted to operate the schools of Chelsea, Massachusetts, has attracted international attention. In 1993 the University opened the Boston University Academy, a private high school, which earned accreditation in a record time of three years, three months. Its students have the highest average SAT scores in New England. While the Boston University/Chelsea Partnership serves as a model for the transformation of existing school systems, the Academy is a model for an entirely new high school unencumbered by prior practices.
In January 1996 Governor William Weld appointed Silber Chairman of the Massachusetts Board of Education, the state's policy-making board for education below the collegiate level. He served as Chairman until March 1999. Silber has written widely on philosophy (especially on Immanuel Kant, on whom he is a leading authority), education, and social and foreign policy. His work has appeared in the philosophical journals, the Atlantic, Harper's, New Republic, the New York Times, the Wall Street Journal, and elsewhere. His book Straight Shooting was published by Harper's in 1989. A German edition, Ist Amerika zu Retten?, was published in 1992 by Ullstein. A Japanese edition was published in 1993.
In 2007, his book Architecture of the Absurd: How "Genius" Disfigured a Practical Art was published by Quantuck Lane Press. In 1983, President Reagan appointed Silber to the National Bipartisan Commission on Central America. Silber was appointed to the Defense Policy Board in 1987. In 1990, he was the Democratic nominee for Governor of Massachusetts. Silber has been decorated by the governments of France, Germany, and Israel.