Dr. Randy Fahrenholtz '72, NAC member, dies in a plane crash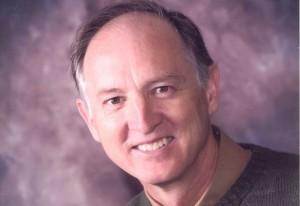 Monday, February 24, 2014
Sterling College is saddened to announce the passing of Dr. Randy Fahrenholtz '72. Dr Fahrenholtz died in a plane crash on Saturday, February 22, 2014.
Dr. Fahrenholtz had been serving as the vice chair of the National Advisory Council for the past four years.
"We are deeply saddened by the sudden death of Dr. Fahrenholtz. He was a great NAC member, often challenging our thinking and bringing forth excellent discussion. He was a wonderful Sterling College alumni and a great physician. He will be greatly missed," said President Scott Rich.
Randy graduated from Sterling College with a degree in chemistry. He went on to study at the University of Kansas, School of Medicine and later completed a master's in public health, also from the University of Kansas.
He was an active member of the Greeley County community. He is survived by his wife Janice'72, and three children.