Dr. Richard Goertzen to speak at Commencement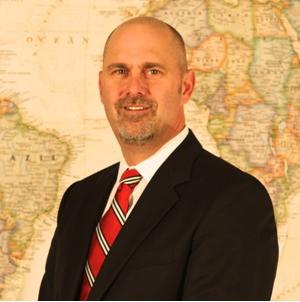 Dr. Richard Goertzen, senior pastor at Grace Bible Church in Hutchinson, Kan., will be the speaker for the 2013 Sterling College Commencement ceremony. The ceremony will take place on Saturday, May 18, at 9:45 a.m. on Cooper Lawn on the Sterling College campus. The event is open to the public.
Goertzen earned his Bachelor of Arts in Theology from Southeastern Bible College, and his Master of Divinity and Doctor of Ministry from The Master's Seminary. Since 1983, Goertzen has served on the staff of five different churches in the states of Alabama, Louisiana, California and Kansas.
In 1995, Goertzen became the senior pastor at Grace Bible Church where he has served not only as a pastor, but also as the teacher of an adult class, the leader of a weekly college group and the facilitator of a weekly men's bible study. He also teaches the Youth Ministry course at Sterling College and is a frequent guest speaker at various men's retreats and conferences.
Goertzen has been involved in work overseas by teaching at Bible colleges, leading pastoral and missionary training seminars and ministering to church pastors in Brazil, Russia and Africa. Goertzen also serves on the board of directors for the Slavic Gospel Association, an organization that helps evangelical churches spread the gospel in Russia.
In addition to being a preacher and teacher, Goertzen also enjoys writing. His publications include articles that have been published in newspapers and he is currently writing a book about expository preaching and pastoral ministry for Kress Publications.