Dr. William Brown to speak at SC commencement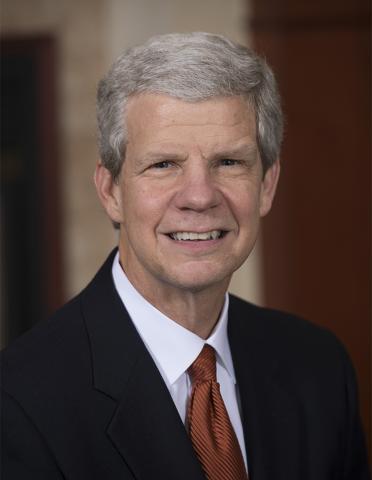 Dr. William Brown, chancellor of Cedarville University in Cedarville, Ohio, will be the speaker for the 2014 Sterling College Commencement ceremony. He will be speaking about Matthew 25:14–18, and his message is titled "Slam Dunk Moments." The ceremony will take place on May 17 at 9:45 a.m. on East Cooper Lawn on the campus of Sterling College. This event is open to the public.
After earning his Bachelor of Arts from the University of South Florida, Brown went on to earn both his Th.M. in Theology and Ph.D. in Biblical Studies from Dallas Theological Seminary. Brown then served as the president at Bryan College in Dayton, Tenn., before coming to Cedarville University where Brown served as its president from 2003–2013.
While president of Cedarville, Brown developed a Christian worldview media curriculum called re:View, a program that helps high school students to discern culture and engage in their world. Brown has written three books about worldview. He has also developed several new online programs and the launch of graduate programs including the Pharm.D., M.Ed., M.S.N., and M.B.A., as a part of Vision 2020, a strategic plan that focused on expanding student markets, reducing financial dependence on student tuition, and increasing scholarships and financial aid. The campus also expanded to include the Health Sciences Center, the Center for Biblical and Theological Studies, and 14 residence halls were renovated.
Brown and his wife, Lynne, hosted student groups and gatherings in their home. They also mentored engaged couples by using the "Fit to be Tied" program.