Enrollment Numbers Released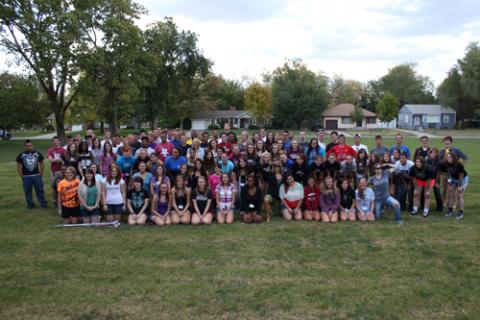 Thursday, September 27, 2012
Classes are well underway and fall enrollment numbers have been finalized. This year's enrollment at Sterling College is the fifth highest in the school's 125-year history with 653 students enrolled.
"We are pleased with the number of students that we have enrolled at Sterling College," said Scott Rich, executive vice president. "The number of honors students has increased 44 percent since 2010, and the incoming class has a higher average GPA and ACT score than the three classes before it helping to increase the overall academic caliber of our college. We also anticipate great growth with the addition of our new organizational management degree through SC Online starting November 5."
Enrollment numbers include 139 first-time freshmen and 62 transfer students. The non-traditional college experiences available through Sterling College Online make up approximately 6 percent of this year's enrollment with an enrollment of 38 students.
Students enrolled at Sterling College come from 36 states and two foreign countries. The top state represented is Kansas, comprising 51percent of Sterling's enrollment. The other highest enrollment numbers come from California, Texas, Colorado and Arizona. The top five denominational backgrounds at Sterling are Baptist, nondenominational, Catholic, Methodist and Presbyterian.
Incoming and returning students had more concentrations and majors to choose from this year. The Department of Communications, Media and Theatre Arts now offers a degree in communication and media arts with concentrations in cinema production, communication arts, education licensure, journalism, multimedia production and public relations. The Department of Art and Design increased from four to seven concentrations, adding drawing and painting, illustration and self-directed studio. A new major or minor in writing and editing is also offered through the Department of Language and Literature.