Falcons Soar Past Warriors 33-7 with Aerial Attack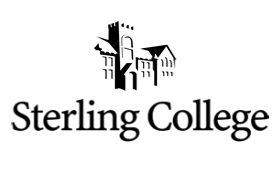 Monday, September 15, 2008
When Friends University head football coach Monty Lewis told the press on media day that they would "…run the ball," he left out a key piece of information… that they would win with the pass, which is what they did Saturday night in Sterling, KS in front of a capacity crowd at the newly renovated Smisor Stadium, besting the Warriors 33-7.
No doubt a difficult chore to guess what an opponent will do in the first game of the season; the smash mouth reputation that Lewis' Friends programs have had the previous five seasons was a tough to expect otherwise. Warriors head coach Andy Lambert commented, "They've been a running team in the past, but they did a good job switching gears in the off season to emphasize the passing game." Friends went to it most successfully to convert third downs as on the game the Falcons were 10 for 18 in 3rd down conversions.
The Warriors offensively just couldn't seem to sustain drives. The first drive of the game began just where the Warriors left off in 2007 gaining 19 yard in the first three plays of the game getting to mid-field. From there however, the Warriors would rarely be back to the Falcons side of the field the remainder of the game. "They really just were the better team in every facet of the game tonight," remarked Lambert. "There are some things that were going to have to adjust and discover in this next week of practice so we can be a better football team than what we were tonight."
For the Warriors, sophomore running back Rashard Colquitt put together a productive evening all things considered posting 66 yards on 9 carries, with a 70 yard kickoff return for touchdown to boot. Defensively, Senior, Derrick Sullivan had a busy night ending up with 11 tackles, while surprise freshman Michael Talton was in 6 tackles while also coming down with the Warrior's lone interception of the night.
The Warriors will be on the road against Tabor College of Hillsboro, KS next Saturday for a 2:30pm kickoff. Both will be looking to reconcile losses as Tabor was bested by Ottawa University 52-6.