Fall Athletes Return to Campus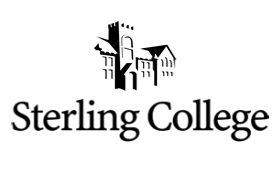 Wichita, Kans. - Sterling College fall sport athletes returned to campus on Monday for registration and orientation for the 2010-2011 academic year.
First time SC students were the first to register, going through the registration process in Mabee Library before being allowed to check into the dorms.
After the registration and check-in process was completed, athletes attended an orientation session led by Sterling College Athletic Director and Head Football Coach Andy Lambert. Lambert welcomed the athletes to campus and then spoke frankly about the challenges of being a student-athlete, stressing the student before the athlete. When Coach Lambert was finished, representatives from the Student Government Association led the athletes to Culbertson Auditorium for a special convocation.
At the convocation, Dr. Paul J. Maurer, Sterling College President, welcomed the students and then told the students of the classic, liberal arts education that they will receive hear at Sterling College. Specifically, Dr. Maurer spoke about Sterling College being here to help shape students' souls through a Christ-Centered education.
When convocation was finished, the athletes went to dinner and then held team meetings in the evening. Practices began on Tuesday morning and the Fall Sport Season is officially underway.