Felicia Squires recognized for Sterling College's McCreery Teaching Award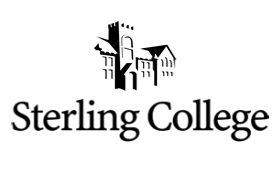 Felicia Squires, associate professor of Language and Literature at Sterling College, was awarded the 2008-2009 McCreery Teaching Award during recent Commencement Exercises at Smisor Stadium.
The McCreery Teaching Award recognizes and encourages excellence in teaching and is presented to a faculty member whose efforts have provided noteworthy and innovative instruction to Sterling College students during the academic year. The award was established in honor of Sterling College's fourth president, William M. McCreery, and has been awarded to one outstanding faculty member each year since 1977.
Because Squires modeled continuous knowledge and growth in the field of Language and Literature for her students, her students and fellow faculty nominated her for the award. Her students said of her, "Her effective communication skills changed the way I interpret literature. Her passion for students to learn and understand literature surpasses that of any other literature professor I've ever had. She is always willing to provide extra one-on-one help to any student in and out of the classroom. Above all, her passion and love for Christ, her flexibility in the classroom, and her effective communication skills make her an exemplary professor."
Squires has taught at Sterling since 1998. In 2007 she became the associate dean in the school of arts and sciences.