Five Different Lady Warriors Score on Way to 5-1 Victory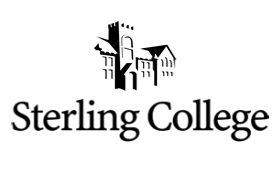 Tuesday, September 6, 2011
Sterling, Kan. – Central Christian traveled from McPherson to take on the Sterling College Lady Warriors Soccer Team on Tuesday night, finding SC too much to handle as the Lady Warriors downed the Tigers 5-1.  Five different players scored for SC in the game as Sterling won its second straight match on its way to a 2-1 start to the 2011 Season.
The Lady Warriors jumped ahead early in the game when KCAC Offensive Player of the Week Karina Noah found the net in the third minute off of a Michelle Malette assist.  Central Christian's Briana Horstmann evened the score three minutes later.
Erika Albertson scored the game winning goal for SC in the 30th minute on an unassisted goal, and Courtney Brand scored before half off of a Noah assist to give SC a 3-1 halftime lead.
Lacey Rhodes would open the second half scoring in the 69th minute off of a Tiffany Delgado assist.  Delgado would score the final goal off the game in the 79th minute off of a Brand assist.
SC dominated the game, outshooting Central Christian 28-5.
Sterling goalkeeper Rielee Reed made three saves in 90 minutes on her way to her second win of the season.
With the victory, the Lady Warriors are 2-1 on the season and will face off next against Bacone College on September 13th at 3:00 PM.  Watch the match live on the Sterling College Sports Network.