Follow the Lady Warriors while they compete at the NAIA National Basketball Tournament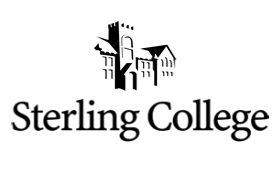 Wednesday, March 10, 2010
If you can't make it to Sioux City, IA this week to see the Sterling College Lady Warrior basketball team play here are some great ways to follow the team from the seat of your own dorm room, home or office.
Sterling will open the up against Huntington College (IN) on Thursday at 12:00 p.m., at the Tyson Events Center Gateway Arena.
The NAIA has partnered with NeuLion, the parent company of JumpTV, to broadcast the first 30 games of the national championship. Three different subscription plans for basketball (Men's and Women's Division I; Men's and Women's Division II) will be available for tournament coverage. Users can purchase the All-Tournament pass, which includes every event offered on College Sports Direct from all four basketball tournaments for $39.95. Each of the four basketball tournaments can be purchased separately for $24.95 and any single day can be purchased for $9.95. To purchase the live stream of games, visit http://www.watchnaia.com/.
KWHK and Sterling College has sent Warrior sports announcer Scott Hogan to be court-side throughout the NAIA Women's Basketball Tournament covering all of the Lady Warrior games. All of Sterling's game can be heard on 95.9 FM or you can also listen to a live stream broadcast on the Internet at http://www.sterling.edu/athletics/game-day-broadcasts
The NAIA also is offering live stats web-casts of the National Championships. The live stats web-casts are available by going to www.dakstats.com/naia and clicking on Tournaments, then scrolling down to Women's Basketball and clicking on NAIA Div II Women's National Championship.
Keep checking www.sterling.edu/athletics for more information about the National Tournament, including game recaps and information.