Football Dominates Bethany at Smisor Stadium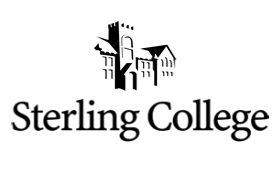 Saturday, October 30, 2010
Sterling, Kan. - With a 26-7 victory over the Bethany College Swedes, the Sterling College Warrior football team strenghted their position in the top half of the Kansas Collegiate Athletic Conference (KCAC) standings by improving to 4-3 in KCAC play. Sterling used tough defense and a surprising 364 yards of total offense to defeat the Swedes at Smisor Stadium in Sterling.
After forcing Bethany to a three and out to start the game, the Warriors would score on their first offensive drive of the day. SC would use a 13 play, 71 yard drive capped off by a Shawn McKnight rushing touchdown to take an early 7-0 lead in the first quarter. That lead would not last long as the leading rusher in the NAIA, Bethany's Theron Allen, would score on the first play of Bethany's ensuing drive with a 78 yard touchdown run. Sterling would respond with another long touchdown drive. This drive went nine plays, 80 yards and was capped off by a Keoki Burbank 34 yard quarterback keeper for a touchdown. At the end of the first quarter, Sterling led 14-7.
The second quarter would be about defense. Sterling would make the first big defensive play of the quarter when David Guthmiller blocked a Bethany field goal attempt with 6:39 remaining in the half. Bethany would have the second defensive play on a long SC drive that looked bound for the endzone. However, Bethany's Josh Martin would out battle Sterling's Matt James in the endzone for an interception late in the half. At halftime, the score was still Sterling 14, Bethany 7.
Sterling would be forced to punt on their first possession of the second half, but punter Josh Wheeler would pin the Swedes on their own two yard line. On the next play, Guthmiller would tackle Allen in the endzone for a safety, giving Sterling a 16-7 lead. There would be no more scoring in the quarter.
The fourth quarter was all Sterling. SC's Jesse Bundrage would cap a big day with a fourth quarter touchdown, flying over both the offensive and defensive line into the endzone to give Sterling a 23-7 lead. Doug Dunn would put the nail in Bethany's coffin when he would make a 31 yard field goal, sealing the 26-7 Warrior victory.
With the win, Sterling improves to 5-3, 4-3 in the KCAC. SC travels to Leavenworth next week to play the University of Saint Mary. Kick-off is at 1:30 pm.
SCORE BY QUARTERS
1
2
3
4
OT
TOTAL
(V) Bethany College
7
0
0
0
0
7
(H) Sterling College
14
0
2
10
0
26
 
Scoring Summary:
Plays
Yards
TOP
Score
1
08:34
SCP
Shawn MCKNIGHT Carries(Hand Off) TOUCHDOWN. 7 yds PAT Kick by Doug DUNN GOOD.
13
71
05:39
0 - 7
1
08:15
BC
Theron Allen Carries(Hand Off) TOUCHDOWN. 78 yds PAT Kick by Alex Fambrough GOOD.
1
78
00:19
7 - 7
1
03:29
SCP
Keoki BURBANK Carries(QB Keeper) TOUCHDOWN. 34 yds PAT Kick by Doug DUNN GOOD.
9
80
04:46
7 - 14
3
10:29
SCP
Theron Allen Carries(Hand Off) SAFETY. -2 yds
1
-2
00:05
7 - 16
4
10:41
SCP
Jesse BUNDRAGE Carries(Hand Off) TOUCHDOWN. 2 yds PAT Kick by Doug DUNN GOOD.
6
70
02:50
7 - 23
4
03:10
SCP
28 yd Field Goal MADE by Doug DUNN
5
14
02:21
7 - 26
SCP
BC
FIRST DOWN
21
11
RUSHES / YARDS (NET)
62/274
22/79
PASSING YARDS (NET)
90
164
Passes Att/Comp/Int
17/9/1
32/16/2
TOTAL OFFENSE PLAYS/YARDS
79 / 364
54 / 243
Fumble Returns / Yards
0 / 0
0 / 0
Punt Returns / Yards
0 / 0
2 / 10
Kickoff Returns / Yards
2 / 42
4 / 46
Interception Returns /Yards
2 / 0
1 / 0
Punts (Number/Avg)
7 / 37
7 / 37
Fumbles / Lost
0 / 0
1 / 0
Penalties / Yards
2 / 10
4 / 20
Possession Time
36:55
23:05
Sacks By: Number/Yards
1 / 5
1 / 1
 

RUSHING(Att / Yards):
Bethany College
Theron Allen
16 / 80
Zachary Waggoner
3 / 3
Darby House
1 / 1
Anthony Pines
2 / -5
Sterling College
Jesse Bundrage
30 / 143
Keoki Burbank
10 / 68
David Wray IV
6 / 49
Joey Garcia
7 / 19
TEAM
2 / 0
Kyle Gridley
1 / 0
Shawn McKnight
4 / -2
Jo Jo Curiel
2 / -3
PASSING(Comp/Att/Int/Yard):
Bethany College
Darby House
11/23/1/125
Zachary Waggoner
5/9/1/39
Sterling College
Keoki Burbank
9/17/1/90
RECEIVING(No / Yard):
Bethany College
Robert Anderson
6 / 61
Brandon Martino
5 / 60
Sean Johnson
4 / 37
Anthony Pines
1 / 6
Sterling College
Matt James
2 / 68
Joey Garcia
1 / 7
Clay McEachern
1 / 6
Jo Jo Curiel
4 / 5
Shawn McKnight
1 / 4
INTERCEPTIONS(No / Yard):
Bethany College
Josh Martin
1 / 0
Sterling College
Michael Talton
1 / 0
James Morley
1 / 0