Football Tops Tabor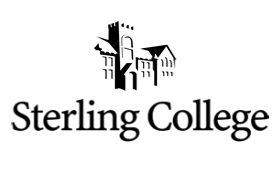 Saturday, October 16, 2010
Hillsboro, Kan. - The Sterling College Warrior Football Team triumphed over the Tabor College Bluejays this afternoon in Hillsboro, Kansas. Sterling accrued 390 yards of total offense and forced five turnovers on their way to a 33-14 victory. After dropping three straight games, the win could breathe some late season life into the Warriors.

Sterling jumped out early in the first quarter, scoring on a Keoki Burbank touchdown pass to Matt James only 52 seconds into the game. After David Guthmiller recovered a Tabor fumble, SC capped off another scoring drive with a Doug Dunn field goal with 11:23 remaining in the first quarter. Tabor would miss a field goal on their ensuing drive, giving the ball back to Sterling. Shawn McKnight would have a 43 yard reception and the Warriors would score again on the ensuing drive. Dunn put in another field goal, bringing the first quarter lead to 13-0. Mike Talton would intercept a pass on the next Tabor drive, and the Warriors would score a Dunn field goal one more time in the quarter, closing the quarter with a 16-0 lead.
Tabor would attempt a fourth and goal on their first drive of the second quarter, but the Warrior defense would hold strong. Unfortunately for the Warriors, an interception would give the Bluejays great field position after the goal line stand. Sterling would hold to a three in out, forcing a field goal attempt that Tabor kicker Sean Rothwell would miss. The two teams would trade possession for the rest of the quarter and the game was 16-0 in favor of Sterling at the half.
On the opening drive of the second half, Dunn would make another field goal for the Warriors to cap off an 11 play, 5:31 drive. Following the field goal, Tabor would finally get on the scoreboard. Joaquim Haywood would score a touchdown for the Bluejays on a 10 yard run, cutting the Sterling lead to 19-7. At the end of the third quarter, the Bluejays were threatening to come back on the Warriors.
The Warriors would thwart the Tabor comeback on the opening possession of the fourth quarter, using an 18 play drive that was capped off by a Rashard Colquitt rushing touchdown to increase the lead 26-7. On the ensuing drive, Brock Frank would intercept a Tabor pass. SC turned the interception into a touchdown on a six yard Burbank quarterback keeper. Tabor would add a late score, but with the damage already done, Sterling would win the game 33-14.
With the win, the Warriors move to 3-3 overall, 2-3 in the KCAC. Next week, SC travels to Salina to face the nationally ranked Kansas Wesleyan Coyotes. Game time is 1:30.