Forensics and Debate Finish Another Successful Season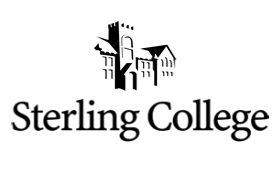 From Seattle to Pensacola, the Sterling College Forensics and Debate teams made their presence known as they competed nationwide during the 2007-2008 season. Following in the footsteps of the previous year's successful season, the team faced the challenge of not only matching their previous success but maintaining excellence throughout the entire season.
Earning more than 150 individual trophies and eight team competition awards, the SC Forensics team dominated the Forensics realm. With various levels of success during the year, the season culminated at the American Forensics Association National Individual Events tournament held at the University of Texas – Austin. To be invited to this event, students must have placed in the top three competitors at least twice during the season. Students qualifying for the competition included Jana Miller, Lyons, Kan., Taylor Libby, Ellinwood, Kan., Andrew Hogan, Lyons, Kan., JD Smith, Lyons, Kan., and Lauren Rivard, Hutchinson, Kan. Kansas State University and Bethel College were the only other schools from Kansas that were invited. JD Smith placed in the top 40 in extemporaneous speaking out of 240 competitors.
On the novice level of forensics, Sterling's team was able to capture the overall sweepstakes title for schools with small entries at the Pensacola, FL tournament held during spring break. Those making up the National Championship team included Taylor Libby, Charlisa Bailey, Cedar Hill, Tex., and Sarah Cibolski, Concordia, Kan. Libby was named the national champion in Impromptu Speaking. This is the second year a Sterling student has won this title. Libby also placed 3rd in Impromptu Sales and 4th in Persuasive Speaking.
"Out of the 75 first year forensicators in that event…it was really amazing to see that I could win against students from across the country," Libby said.
In the Debate realm, the Sterling team was ranked in the top 30 in the all-inclusive nationwide ranking system for most of the year by advancing to elimination rounds at each of the tournaments that Sterling attended. Two students, Emily Graham and JD Smith, earned the honor to represent Sterling by traveling to the University of Puget Sound, Tacoma, Wash., where the National Parliamentary Tournament of Excellence, an exclusive competition that only includes the top 54 schools in the nation, was held.
"It was a shining moment to see SC invited to the National Parliamentary Tournament of Excellence. SC has never received such an honor and was the smallest school to be afforded the honor," Ken Troyer, coach and director of debate and forensics, said.
Additionally, the Debate team was one of two Kansas schools that attended the NPDA national tournament at the Air Force Academy in Colorado Springs, Colo. The duo team of Graham and Smith were again sent to represent Sterling.
This past month, Sterling College, along with Kansas Wesleyan University, hosted a high school debate camp where several members of the SC team served as lab leaders under the direction of Ken Troyer.