Former President Dr. Robert A. Veitch passes away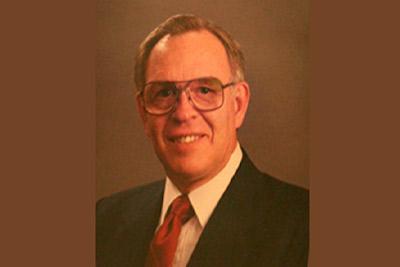 Sterling College has announced its seventh president, Dr. Robert A. Veitch, has passed away. Dr. Veitch served as president at Sterling from 1983 to 1988. He passed away on Dec., 16, 2021, at UPMC Jameson Hospital in New Castle, Pa. 
"We are saddened to hear of Dr. Veitch's passing. Dr. Veitch lived a life of ministry and he will be remembered as a president who modeled servant leadership in his time at Sterling College," said Dr. Scott Rich, president.
Dr. Veitch encouraged a re-focusing on the College's Christian heritage. He brought back to the school required chapels which featured a mix of religious and academic speakers. Under Veitch's presidency the College began offering its twin scholarship where it provided an amount of financial aid equal to one free tuition for the two individuals. 
A graduate of Arnold High School, he continued his education at Nyack College, New York; Houghton College, New York; and the University of Akron, Ohio. He received a Ph.D from the University of Pittsburgh and aDoctor of Ministry from McCormick Seminary, Chicago.
After his retirement in 1988, his organizational skills continued to be an asset. He accepted several interim positions within the PCUSA and as director of Light of Life Ministries of Pittsburgh.
He is survived by his wife of 49 years, Sandra Hall Veitch. They shared an avid interest in muskie fishing. Bob was called home to heaven on their 49th anniversary.
He is also survived by his brother, Richard Veitch of Florida; three children, all of North Carolina, Cynthia Martens (Michael), Douglas Veitch (Ivey) and David Veitch; grandchildren, Rhiannon Amber (Justin) Edgell, Howard Reynolds, Emily Davis (Kyle), Zachary Martens, Destiny Veitch, Dakota Gurganas, Jacob Fleming and Meghan Fleming; and great-grandchildren, Harper and Jett Edgell; as well as other extended family members. He was preceded in death by a daughter, Kimberly Reynolds Fleming; and an infant granddaughter, Sasha.
Robert's funeral and Celebration of Life was held on December 28, 2021, at the New Wilmington Presbyterian Church. It is available to view online at New Wilmington Presbyterian Church website: livestream. Family requests rather than flowers that you make a donation to the charity of your choice or to the New Wilmington Presbyterian Church.
Sterling College is a Christ-centered, four-year college located in Sterling, Kansas, with a mission to develop creative and thoughtful leaders who understand a maturing Christian faith. For more information, visit www.sterling.edu.