Former Sterling College Basketball Player Jason Finister Passes Away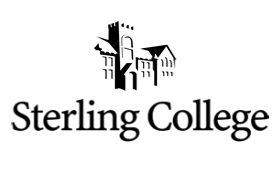 Houston, Tex. - Sterling College alumnus and former basketball player, Jason Finister, passed away on Thursday, July 29 in Houston, Texas at the age of 24.
Finister graduated from Sterling College in December of 2009 with a Bachelor of Arts in Communications and Theatre Arts with a Communications Emphasis. At the time of his death, Finister was an assistant men's basketball coach at Tomball College in Tomball, Texas.
During the 2007-2008 season and 2008-2009 season, Finister played basketball for the Sterling College Warriors varsity basketball team. While playing for the Warriors, Finister averaged 2.56 points per game while appearing in 40 games.
Head Men's Basketball Coach Dean Jaderston remembers Finister's time on campus fondly. "We will all miss Fin. He was the player that everyone liked and connected with. He played through sickness and injury and never complained. I can still hear his laugh and that deep voice of his."
"One memory stands out...we put in an out-of-bounds play for him. When he got the ball, it was "Fin Time"! We loved "Fin Time" and we loved Jason. We will miss him greatly."
While on campus, Jason made an impact not just on the basketball court, but on the Sterling College community through his faith and devotion to Jesus Christ. John 3:16 says, "For God so loved the world that he gave his one and only Son, that whoever believes in him shall not perish but have eternal life."
Jason will be missed by all of those who knew and loved him, including the Sterling College community.
Funeral arrangements have been made for Jason at Mt. Ararat Baptist Church in Houston, Texas. The funeral will be at 11:00 a.m. on Saturday, August 7 with a viewing at 9:00 a.m.