Former Sterling College Student Wins Second National Journalism Award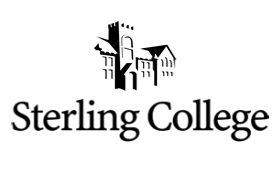 Former Sterling College student Fabricio Silva has won the prestigious Brazilian International Press Award for the second time, being named as the Best Print Reporter of the Year for 2009. "Winning once is great, winning twice is even greater," said Silva. "I'm overly excited with this recognition and want to use this prize to strengthen my alliance with a free and independent journalism." The Brazilian International Press Award was established in 1997 to recognize outstanding media work reporting on Brazilians abroad.
Silva writes for the Brasilians Newspaper, a monthly, bilingual publication that has reported on the Brazilian community in the U.S. for the last 38 years. With a readership of over 70,000, the paper has its headquarters in Manhattan. The Brazilian Agency of the International Press (ABI-Inter) nominated Silva for the Award for various stories he wrote for the Brasilians Newspaper last year. The vote took place on March 25, 2010, at the Consulate General of Brazil in New York.
Silva received the Best Report of the Year 2008 at last year's ceremonies for his story "The Brazilian Diaspora in the U.S.," also published by the Brasilians Newspaper.
"The work of a journalist is not simply a profession, but it should rather represent a serious commitment to promote social changes and make our society more just, more fraternal and more generous, both in deeds and in actions," said Silva. "Journalists should really be concerned about bringing forward the inner truths of the unjust world in which we live."
Silva began his academic career studying philosophy at the Universidade Federal de Goias in his hometown of Goiania, Brazil. In 2002, with a Habitat for Humanity scholarship, he moved to the United States to study communications at Sterling College in Sterling, Kan. Of his time at Sterling, Silva said, "The classes I took there were the genuine foundation of what I'm advancing now. Sterling College deeply prepared me for the future, and helped me pave the path for a successful career."
Silva transferred to Mercer University in Macon, Ga., to earn a bachelor's degree in journalism, a necessity for his being able to practice journalism in Brazil. This past January, Silva successfully defended his master's thesis in journalism at the Polytechnic Institute of New York University in Brooklyn, New York. His master's thesis covered the impact that the practice of embedding journalists with military units has had on journalism principles.
He will be presented with the award formally at a ceremony at the Cinema Paradiso, Broward Center for the Performing Arts, Fort Lauderdale, Fla., on April 16.