Fourth annual Love Sterling to take place April 27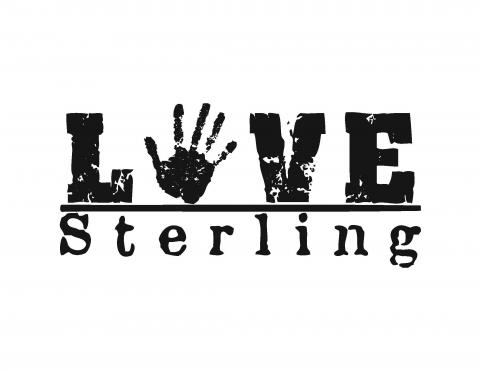 Hundreds of volunteers will paint, plant, sweep and clean around town to show love and gratitude for the community of Sterling on Saturday, April 27. Love Sterling began in 2010 as a way for the students, faculty and staff of Sterling College to give back to the community. By 2012, the event grew to over 250 volunteers, including members of the community, who dedicated 1,100 hours of service to complete 25 projects.
"We are so grateful for how much the Sterling community has invested in the College since our founding 125 years ago," said Scott Rich, interim president. "The community has helped sustain the College through every season. Love Sterling is a way that the College is able to give back and show our appreciation through service and celebration. It is one way that we can say 'thank you.'"
Community members are welcome to participate in Love Sterling by requesting a project to be completed, donating tools and equipment, volunteering to participate on a work crew or attending the evening celebration at Sterling Lake.
To request a project to be completed or volunteer for a work crew, pick up a form from the public library or Broadway Market. A sign-up form is also available online at sterling.edu/love-sterling. The deadline for project requests is Friday, April 5. Volunteers can work all day or choose a shift in the morning or afternoon. All volunteers must sign a release form before participating.
The evening community celebration will be from 5-7:30 p.m. at the Sterling Lake and will include a free barbeque dinner at 6 p.m. provided by Chartwells, the College's dining service. Two Sterling College worship teams will provide entertainment at the event.
To lend equipment to the work crews such as yard tools, paint brushes, rollers, or ladders, or for more information about Love Sterling, contact Melissa Wisner, public relations coordinator, at 620-278-2173 or mwisner@sterling.edu.