Gabe Dierksen Will Play Football for Sterling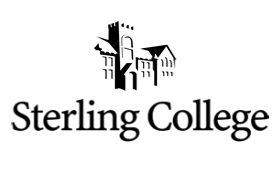 Thursday, January 6, 2011
STERLING, Kan. - Sterling native Gabe Dierksen has signed to play football for the Sterling College Warriors in 2011. Dierksen, a 6-6, 274 pound offensive lineman, will transfer to Sterling College from Hutchinson Community College. Gabe is the son of Fred and Susan Dierksen who were both athletes at Sterling College. Fred played football for the Warriors while Susan was a three sport letter 
winner in volleyball, basketball, and softball.
Dierksen comes to Sterling after a successful stint at Hutchinson Community College where he played on the offensive line for the Blue Dragons. In 2010, Dierksen earned all conference honors while playing for HCC. Gabe spent two seasons at HCC, redshirting his first season, so he will have three years of eligibility to use at Sterling College.
At Sterling, Dierksen will contribute to an offensive line that lost four starters to graduation. With the addition of Dierksen, the Warriors add experience to the offensive line that will contribute to the Warrior offense in 2011.
"We are extremely excited to have Gabe at Sterling. He is a fine young man, excellent student and great football player. What a combination!" said head football coach Andy Lambert. "We believe he is an awesome addition not only to our football program but our entire college community as well."
The Sterling College Warrior football team finished the 2010 season with a record of 7-3, 6-3 in the KCAC. Sterling finished the KCAC season in third place and was receiving votes in the NAIA Coaches' Top 25 Poll at the conclusion of the season.