Gary Kempf Begins his Tenure as Sterling's Athletic Director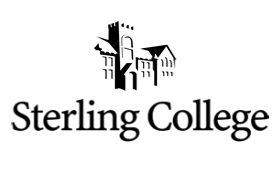 Sterling, Kan. – On Monday, the Sterling College Athletic Department went through a leadership transition. Gary Kempf, who was announced in February as the school's new full time athletic director, took over the athletic director position and oversight of the athletic department.
"Sterling has an outstanding athletic tradition and our vision includes helping student-athletes fully develop academically, spiritually, and athletically," said Kempf. "My vision of the athletic department is to facilitate the pursuit of excellence by our student athletes in all three of the categories."
"We will work hard to continue to provide a good tradition of athletics here at Sterling College. I want the athletic department and the student athletes to provide success stories of which alumni can be proud of, building the athletics program into the front porch of the college," said Kempf.
Donor development for the athletics program will be one of the major responsibilities for Kempf as Sterling's full-time athletic director. The addition of Kempf to the institution is a big step towards updating athletic facilities and increasing the College's competitiveness.
Kempf comes to Sterling College from Asbury University, where he has spent the past six years as athletic director for the Eagles. While at Asbury, he helped oversee the updating and renovation of three different facilities and was instrumental in adding baseball, softball, and golf to the Asbury program. With Kempf's leadership, Asbury grew from 120 student-athletes to 310 student-athletes. He has also been deeply involved as a mentor of coaches, athletics' staff, and student-athletes.
Prior to serving as athletic director at Asbury, Kempf was Assistant Athletic Director at the University of Kansas in Lawrence, Kansas. While at KU, Kempf was highly involved in both fundraising and facility development.
Gary's wife, Dorothy, will be making the move to Sterling along with Gary. The Kempfs have two children, Paul and Faith. Paul graduated from Sterling College in 2010, where he played football. Faith attends Gardner-Webb University in North Carolina.