Gonzalez Named KCAC Setter of the Week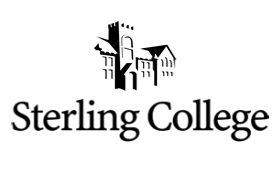 Wichita, Kan. – The Kansas Collegiate Athletic Conference has named Sterling College's Adriana Gonzalez KCAC Setter of the Week. Gonzalez earns Setter of the Week after compiling 112 assists, averaging 11.2 per game.  The Junior Setter also provided the Warriors with 16 digs during the 2 matches played this week.  Sterling went 1 and 1 on the week, dropping the match at Friends University and winning at home against Kansas Wesleyan.
In the five set loss at Friends University, Gonzalez had seven kills, 57 assists and eight digs. When Sterling lost the match, the Lady Warriors dropped in overall standings in the KCAC from second to fifth. Gonzalez kept Sterling in the match while providing excellent offense from the setter position and playing solid defensively.
Against KCAC leading Kansas Wesleyan University, Gonzalez had two kills, 55 assists, and eight digs. The Lady Warriors were able to upset the Coyotes, giving KWU their first KCAC loss of the season.  Gonzalez's leadership on the floor was one of the main reasons SC was able to come out with a victory during Homecoming Weekend.  The win allowed Sterling to climb back to fourth in the standings.
The Lady Warriors next match will be tomorrow as Sterling plays host to Tabor College at 7:00 pm. Watch the match live on the Sterling College Sports Network.