Governor Declares 'Kansas Private College Week'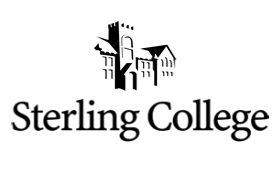 Governor Kathleen Sebelius has declared April 13-19, 2009, Kansas Private College Week, celebrating the wide range of choices among the state's higher education offerings. The 18 colleges of the Kansas Independent College Association have marked this week with the launching of a website, www.Proud2BPrivate.com, specially designed to introduce students and their families to the colleges and to encourage campus visits during the spring and summer.
Participating in Kansas Private College Week are Baker University (Baldwin City), Benedictine College (Atchison), Bethany College (Lindsborg), Bethel College (North Newton), Central Christian College (McPherson), Donnelly College (Kansas City), Friends University (Wichita), Hesston College, Kansas Wesleyan University (Salina), Manhattan Christian College, McPherson College, MidAmerica Nazarene University (Olathe), Newman University (Wichita), Ottawa University, Southwestern College (Winfield), Sterling College, Tabor College (Hillsboro), and University of Saint Mary (Leavenworth).
"This is a great opportunity for high school students to begin to explore their opportunities in Kansas private colleges and universities." says Doug Penner, president of the Kansas Independent Colleges Association. "For the student who hopes to combine outstanding academic achievement with a personalized, relationship-intensive college experience, we believe the private colleges are ideal."
Penner adds that opportunities to participate in varied activities and intercollegiate athletics are available to students at all of the schools.
About 23,000 students from across the nation enroll at the Kansas private colleges each year. These schools annually award 20 percent of the state's bachelor's degrees, and 30 percent of the state's master's degrees.
The institutions support their students through generous financial aid, awarding more than $70 million each year in institutional grants and scholarships to supplement grants and scholarships from the federal and state governments.
For more information on Kansas private colleges, or on Kansas Private College Week, contact Mark Millikan at (785) 235-9877 or visit www.Proud2BPrivate.com.