Graduation This Weekend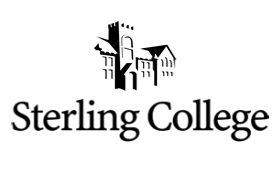 Sterling College will welcome friends and family to campus this week for the 119th graduation celebration. The weekend begins on Friday, May 13 at 7:30 pm with the Baccalaureate service in Culbertson Auditorium. The Commencement ceremony will be held Saturday, May 14 at 9:45 a.m. on the lawn of Cooper Hall. Rev. Dr. James D. Miller of Tulsa, Okla., will be the speaker for the commencement ceremony and Pastor Mark Hoover of NewSpring Church in Wichita will serve as the Baccalaureate service speaker.
Dr. Miller graduated from Wheaton College in Ill., where he received a bachelor's of arts degree in History. He then went on to receive his Master of Divinity degree from Princeton Theological Seminary. Following seminary, Miller served as an adjunct professor of Greek at Wheaton College. Miller then began his pastoral ministry at the Second Presbyterian Church in Indianapolis, Ind., serving both middle and high school students. In 1985, Miller and his wife, Diane, traveled to Edinburgh, Scotland, where Jim began working on his Ph.D. in New Testament studies at the University of Edinburgh.
Upon graduation, Jim and Diane returned to Second Presbyterian Church in Indianapolis Ind., where he served as the Theologian in Residence and Associate Pastor for Adult Education. Miller was called to become the sixth Senior Pastor of the First Presbyterian Church in downtown Tulsa, Okla., in October of 1992. The congregation of 2,700 members became the first organized Christian community in Tulsa, organized on October 5, 1885. He and his wife have three children.
Pastor Hoover began his preaching career at the age of sixteen. After several years of youth meetings and frequent preaching opportunities, Hoover made the decision to enter into full-time ministry. He earned his degree in pastoral studies from Arlington Baptist College. Hoover served as the associate pastor at churches in Mansfield, Houston, and Fort Worth, Texas before coming to Wichita, Kan.
Hoover is known as a straightforward communicator with the gift of sharing the gospel in creative and understandable ways. He has served NewSpring Church in Wichita, Kan., for over 25 years and is currently the serving as the senior pastor. Hoover can be seen on NewSpring's weekly television broadcast which airs throughout the region and are also accessible online. He and his wife, Mary Alice, have three sons, two daughters-in-law and two granddaughters.
Sterling College is a four-year, Christ-centered, liberal arts college located in Sterling, Kan., with a mission "to develop creative and thoughtful leaders who understand a maturing Christian faith." Sterling College is accredited by the Higher Learning Commission of the North Central Association of Colleges and Schools.