Great Offense and Great Pitching Fuels Sterling in KCAC Opening Series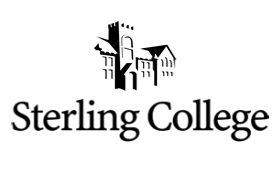 Sterling, Kan. - The Sterling College Warrior baseball team opened up the 2011 Kansas Collegiate Athletic Conference (KCAC) regular season with three wins over the McPherson College Bulldogs, a first year baseball program. Sterling won one game on Friday in McPherson 3-0 and won two games in Sterling on Saturday 10-0 and 11-1. The two will face off in the fourth game of the home and home series today at 5:00 pm in McPherson.
In the first game of the series in McPherson, Sterling's Wes Tramble pitched a complete game shutout, throwing 7.0 innings, striking out four batters, and only allowing five hits. Chase Daniel had a big night for Sterling, going one for one from the plate and walking twice. Daniel also stole three bases and scored one of SC's three runs. The lone RBI of the game was picked up by Sterling's Joey Gonzalez.
The Warriors had more success on Saturday. In the first game of Saturday's double-header, Danny Valenzuela nearly pitched a no-hitter. Valenzuela pitched 5.0 innings, striking out nine on his way to the complete game victory in the run-rule shortened contest. Nick Lavallee had a big game offensively for Sterling, going two for three at the plate and driving in three runs while scoring twice himself. Sterling won the game in five innings 10-0.
Sterling's offense exploded again in the second game on Saturday as the Warriors won in six innings 11-1. Andrew Archbold had the big game for the Warriors in this contest, as he went three for four with three RBI's.
On the season, Sterling is currently 8-5, 3-0 in the KCAC. Sterling next game is this evening as the Warriors travel to McPherson to finish their four game series with the Bulldogs. Game time is 5:00 pm.