Heart-warming show slated for Sterling College musical at Homecoming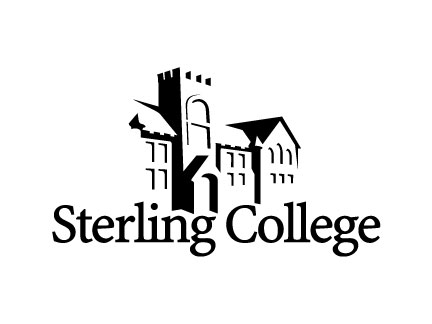 Wednesday, September 26, 2018
Tall tales involving a mermaid, a giant, a witch, dancing circus elephants and many more colorful characters make up the magical story of Big Fish – the musical that will be presented by Sterling College Theatre next week as its annual Homecoming production. The contemporary Broadway musical will be seen Thursday, Friday and Saturday, October 4, 5, and 6 at 7:30 p.m. and Sunday, October 7 at 2 p.m. in Culbertson Auditorium.
"This show is funny yet heartwarming and is filled with thrilling, memorable tunes – everything from a rousing, foot-stomping country jamboree to soaring, emotional ballads. It's a perfect choice for Sterling College Homecoming – it centers on family and relationships and is great for people of all ages," said Sasha Hildebrand '03, assistant professor of theatre arts.
A cast of 32 will be featured in the show, which is being directed by Hildebrand.
"Big Fish" was originally written as a novel in 1998 by Daniel Wallace and adapted into a movie by screenwriter John August and director Tim Burton in 2003. New Broadway composer and lyricist Andrew Lippa used both to adapt his musical treatment, which opened on Broadway in 2013.
The story follows imaginative father Edward Bloom and his more down-to-earth son, Will. While Will is young and impressionable, Edward entertains him with tall tales about giants, witches and mermaids with such enthusiasm that the stories seem real. As he grows older, Will confronts his father about the legitimacy of his tall tales, which sends them on a life-affirming journey toward finding common ground.
Edward Bloom will be played by sophomore Will Dutton from Sterling. Edward's son, Will, will be played by Sterling senior Micah Watney. Junior from Corona, CA, JoJo Maxwell will play Will's mother, Sandra Bloom. Will's wife Josephine will be portrayed by Lyons sophomore Ardynn Brooks.
Sterling senior Bobby Foster plays the larger than life giant Karl while junior Isaac Pena from Dodge City plays the circus ringmaster Amos. Freshman from Wichita, Kalasia Thomas will be seen as the soothsaying Witch. Senior from Wamego, Alex Engelken will be seen as Jenny Hill, Edward's first-love while his childhood nemesis, Don Price, will be played by Sterling sophomore Kyler Comley.
Others in the cast include Seth Rogers, Wichita; Adam Moore, Nickerson; Matt Scharff, Tonganoxie; Emma Kwasiborski, Kansas City; Kimberly Loya-Enriquez, Garden City; Mia Stinemetz, Sterling; Alyssa Hershey, Wichita; Lexi Jarvis, Norco, CA; Kassi Brandt, Eureka; Patrick Chuzel, Norco, Calif.; Jacob Eaton, Topeka; Josh Schievelbein, Chappell, Neb.; Blaine Holdman, Poteau, Okla.; Chelsie Glover, Wichita; Emily Crowley, Tulsa, Okla.; Kenzie Galloway, Halstead; Rachel Townson, Sedgwick; and Samantha Jarvis, Norco, Calif.
The cast will also feature two children: Caleb Giorgetti playing Young Will and Laila Callen as a childhood friend. The music director for the show is Marisa Callan. Stephen English is the scenic designer and tech director.
The show reels people of all ages in through the magic of storytelling as Edward's tales come to life on stage. Big Fish promises to touch the hearts of young and old alike.
"We hope families will join us for this moving production. It is a beautiful story that everyone can relate to on some level. The cast, crew and I have found ourselves deeply moved by these characters, their songs and Edward's stories; we can't wait to share them with our audience," said Hildebrand.
Tickets for the show are $10 each and will be available at the door one hour before each performance.
Sterling College's Homecoming runs October 4-6, 2018 and will feature traditional activities and events including reunions, parade, games and more. For more information, visit sterling.edu/homecoming or call 620-278-4228.
Sterling College is a Christ-centered, four-year college located in Sterling, Kansas, with a mission to develop creative and thoughtful leaders who understand a maturing Christian faith. For more information, visit www.sterling.edu.