Heather McCreery '90 Elected as Chair of the Board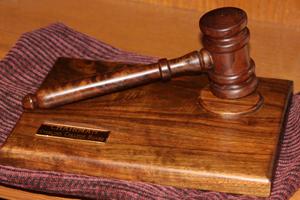 The Sterling College Board of Trustees has elected alumna Heather McCreery '90 to serve as the new Chair of the Board. Tim O'Brien was also elected to continue his service as Vice Chair.  
These decisions were made during the winter board meeting held February 9-11. Their terms as chair and vice chair will begin following the spring board meeting held in May.
McCreery was first appointed to the board of trustees in 2002. She has served on the finance and investment committee during her tenure on the board. Tim O'Brien of Newport Beach, Calif., has served on the executive committee, student life committee and most recently joined the finance and investment committee of the board. He joined the board in 2006.
"Heather McCreery will be a great chairwoman of the board. Not only does she have the leadership skills to lead the board, but she has a deep historical understanding and love for the institution. Her work experience will be a strong advantage for the College," said current Board of Trustees Chairman Tony Thompson '69. Thompson has served as the chair since 2008 and will remain a member of the board.
McCreery is the Director of Finance for Markit on Demand. The company, founded in 2001, works with a variety of companies to provide assessments and data to enhance operational productivity. Before working with Markit she served as the CFO for Wall Street on Demand in Boulder, Colo., a company that creates web and chart designs for the financial services industry.
"The McCreery name is synonymous with Sterling College. Their family has faithfully given time, energy, and resources for the advancement of the College for generations. Heather is a woman of integrity, influence, and passion for the College. It will be a blessing to learn from her and work with her in this position," President Paul J. Maurer said.
Dr. William McCreery, Heather's grandfather, was the fourth president of Sterling College from 1946-1973. McCreery Hall, a female dormitory on campus named after the Dr. McCreery, commemorates his service to the College.
Heather McCreery is married to Scott Carter '88 who served as director of advancement at Sterling from 2008-2009. They currently reside in Estes Park, Colo.