Heritage Convocation to take place on Friday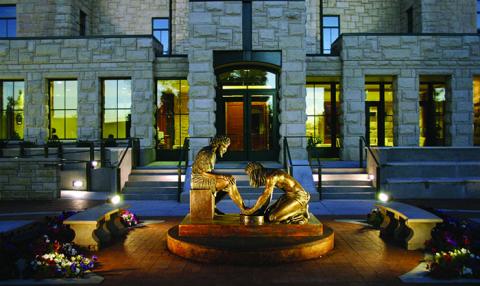 Thursday, October 31, 2013
The annual Heritage Convocation will take place on Sterling College's 126th birthday, Friday, Nov. 1, at 10:00 a.m. in Culbertson Auditorium. The public is invited to attend this free event.
During this year's Heritage Convocation, Sterling College alumni will be looking at the origin of many different traditions that Sterling College has acquired over her 126 years. These traditions include the origins of the Alma Mater, rowdies, ring ceremonies, chapel and many others.
"We are taking the opportunity during this convocation to celebrate the heritage of Sterling College, the legacy of those before us and the legacy we are leaving for those who will come after us," said Amy Thompson, director of alumni and parent relations.
Towards the end of the Heritage Convocation, there will be a time where Scott Carter, Sterling College alumnus of '88 and vice president of institutional advancement, will lead a quiz for students to see how much they know about Sterling College history.
Sterling College is a Christ-centered, four-year college located in Sterling, Kan., with a mission to develop creative and thoughtful leaders who understand a maturing Christian faith. For more information, visit www.sterling.edu.