Jack DeBoer to Speak at Sterling College Convocation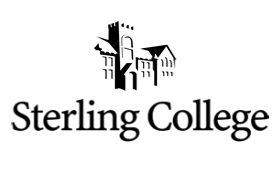 Wednesday, February 17, 2010
Sterling College is pleased to announce Jack DeBoer as the speaker for the Student Leadership Success Convocation on Friday, February 26, at 10 a.m. in Upper Wilson Hall on the SC campus.
"The Leadership Success Program is an initiative led by the SGA (Student Government Association) that aims to provide leadership training for students," said SGA President Matt Ehresman. "We are honored to have Mr. DeBoer as a speaker, and we are thankful for President Maurer's help in bringing this successful businessman to speak on campus."
Jack DeBoer began his career selling real estate during the summers while in high school in Kalamazoo, Michigan. In 1952, he graduated from Michigan State University with a degree in business. In 1966, DeBoer began building apartments and, by 1973, his company had built over 16,000 apartments in 30 cities across 25 states. National Real Estate Investor recognized DeBoer as the "second-largest multi-family developer in the United States."
In 1975, DeBoer, a pioneer in the all-suite hotel concept, designed and built the first Residence Inn all-suite hotel located in downtown Wichita. In 1988, he co-founded Summerfield Hotel Corporation. In 1995, DeBoer founded Candlewood Hotel Company. After developing 130 hotels the company was purchased by InterContinental Hotels Group in December 2003. In June, 2002, DeBoer founded Value Place, a short-term apartment concept. He also continues to serve as Chairman of Consolidated Holdings, Inc.
In addition to his numerous successful business ventures, DeBoer is active in several business and civic organizations including past-president of the Wichita Area Chamber of Commerce; one of the founders of the Center for Entrepreneurship at Wichita State University; trustee of Innkeepers Real Estate Investment Trust; former chairman of the Board of Trustees of Youth For Understanding; and former board member of the Wesley Medical Endowment Foundation and the Greater Wichita Community Foundation.
An active pilot, DeBoer frequently flies the corporate aircraft as captain. He currently holds the 3 kilometer world speed record for jet aircraft under 18,000 pounds. In 1988, DeBoer and his wife, Marilyn, completed a four month around-the-world trip in his Gulfstream II. The itinerary followed the history of man for the past 7,000 years, and they studied the needs of the world. From this experience, they are now deeply involved in World Vision projects in Burma and other countries.
The Leadership Success Program Convocation is free and open to the public. Sterling College is a four-year, Christ-centered, liberal arts college located in Sterling, Kan., with a mission "to develop creative and thoughtful leaders who understand a maturing Christian faith."